SMITH RESIDENCE
make you feel at home
Smith Residence apartment in Chiang Mai offers modern, elegant accommodation and value for money. It is in a prime location in the center of Chiang Mai city — Just a few steps from Chiangmai Gate, market and the Saturday Night Walking Street. It is only 15 minutes to airport.
The apartment provides the utmost comfort and convenience of modern day living. Smith Residence comprises of 77 luxurious apartments, ranging from a spacious superior studio room to one or two bedroom suites. There are a 24-hrs security guard, keycard- scan access, a smoke detector in every room, and CCTV for a peaceful stay and security. We have a restaurant situated at the ground floor. European food, Thai food and beverages are served from 7.00 AM – 8.00 PM. Room service is also available. The laundry service is located at the ground floor. It operates from 9.00 AM – 7.00 PM
Should you need basic pharmaceutical advice or emergency expertise, a medical practitioner will always be at your disposal.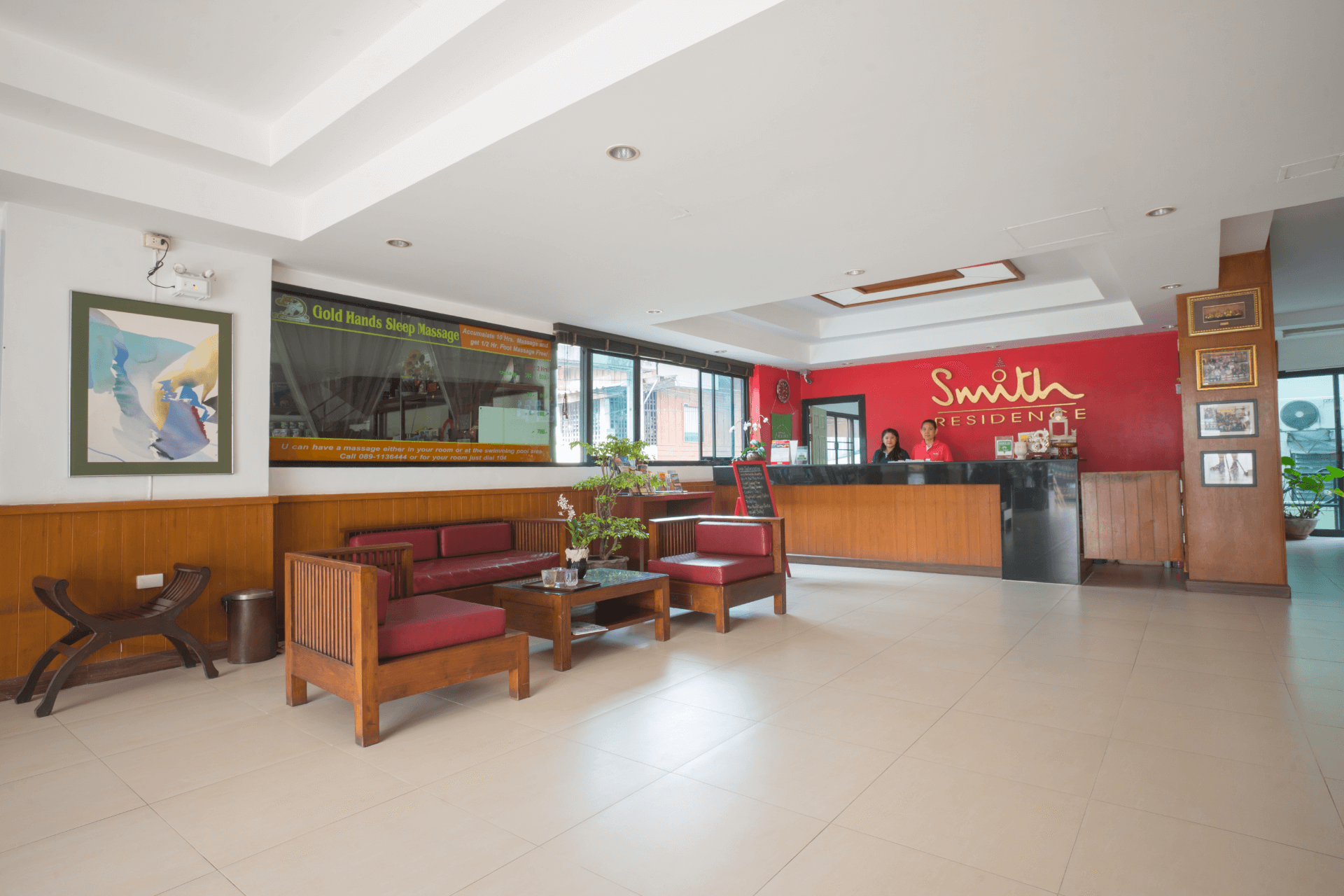 Dr. Smith, the owner is at residence most days.
Our in-house team will be delighted to assist you regarding information and recommendations to the numerous nearby clinics, hospitals and dental clinics in Chiang Mai.
The roof top of the apartment has a swimming pool, sun deck and adjoining fitness room with panoramic views of the city and the majestic Doi Suthep mountain.
Move in, relax and take a break. You'll call it home.